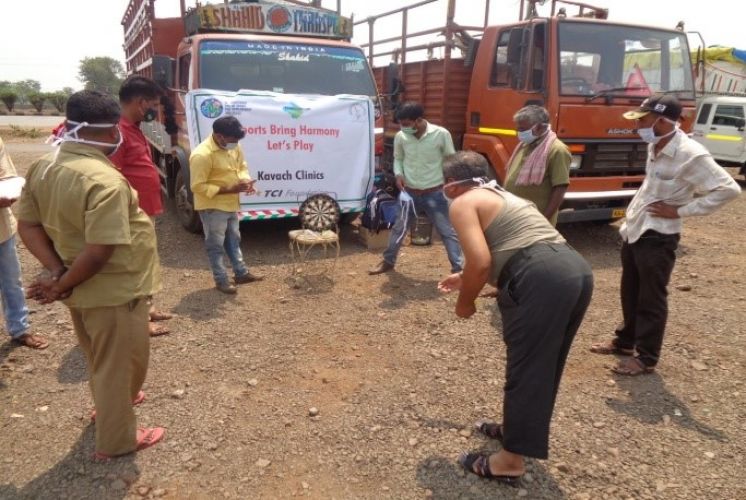 The International Day of Sport for Development and Peace on 6 April presents an opportunity to recognize the role that sport and physical activity plays in communities and in people's lives across the world. Sport can help promote fairness, teambuilding, equality, inclusion and perseverance. Sport and physical activity can also help us get through times of crisis, like COVID19, by reducing anxieties and improving physical and mental health.
TCI foundation under banner of Urmila Sports academy (A CSR initiative of TCI Group) decided to celebrate this with other communities this year to promote sports at different levels. TCI foundation organized health games and small team physical games among truck drivers and other communities. As we continue to work through the challenges of COVID-19, our teams were active to organize few of indoor games i.e. carom, Ludo, health games, arm wrestling etc with having all the precautions of social distancing and other safety measures in place. In this program, the targeted population i.e. truckers, helpers migrants as well as socially stigmatized section of FSWs, MSM and TGs participated and enjoyed the event. All the participants were informed about the importance of Sports and it's relation to our physical and mental health. A great enthusiasm has been observed among all the participants while participating in different games. All the winners have been honored by presenting prizes.
On this occasion, TCI foundation managed Targeted Interventions organized health camps as well as conducted HIV screening camp where the targeted community have been provided medical services and screened for HIV.
At the end of program, all the participants were distributed masks and sanitizers.
The program ended with the vote of thanks by TCI Foundation team.
Read more...