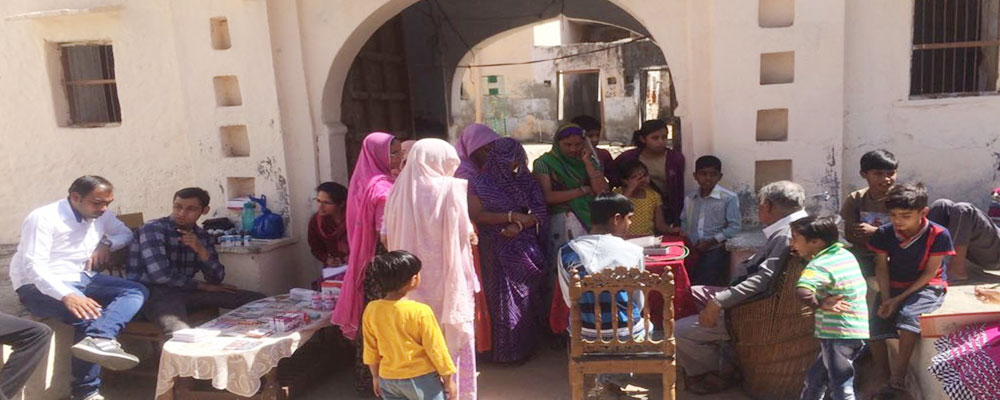 TCI Foundation in association with its stakeholders provides leadership and resources for the enhancement of health and the quality of life in India. The Foundation in alliance with Hindustan Petroleum Corporation Limited, a Government of India Undertaking, delivers health services across seven states in India. The Gas Authority of India Limited, another Government of India Undertaking, works in union with TCI Foundation to provide state of the art healthcare services to its truckers as well as residents residing around its plant. The Valvoline Cummins Private Limited, associated with TCI Foundation to facilitate integral healthcare for mechanics, truckers, migrants and their families in north, east, west and south parts of India.
HPCL
Hindustan Petroleum Corporation Limited Program
HPCL is a Government of India Enterprise, acknowledges the importance of truck drivers in the development of nation and steps in to protect their health and families, while they are on highways. The company through its corporate social responsibility also concerned about the villagers residing in the vicinity of company owned outlets at various places, resultantly, HPCL in 2009 introduced the project 'SURAKSHA' with the primary objective to spread preventive HIV/AIDS education and information dissemination for long distance truckers, allied population and residents. 
The need of the project was identified by a study conducted in North India according to the results of which HIV prevalence among long distance truckers was 3.5 times more than the local or short distance truckers. The overall prevalence of HIV/AIDS amongst truckers was 4.6% as against 0.36% among general population.
The seven Khushi Clinics under the HPCL project 'Suraksha' are rendering services to truckers, allied population and residents in all four directions North, East, West and South. All clinics under the banner of Suraksha are well furnished, equipped with latest medical equipment and managed by professionals including Physician, Counsellor and Outreach worker. 
(Click on the Logo on the Map to see more details)